We would like to invite You to China International Jewellery Fair on
14-18.11.2019, which will take place in China International Exhibition Center, Beijing, China. Our booth number is 8A225.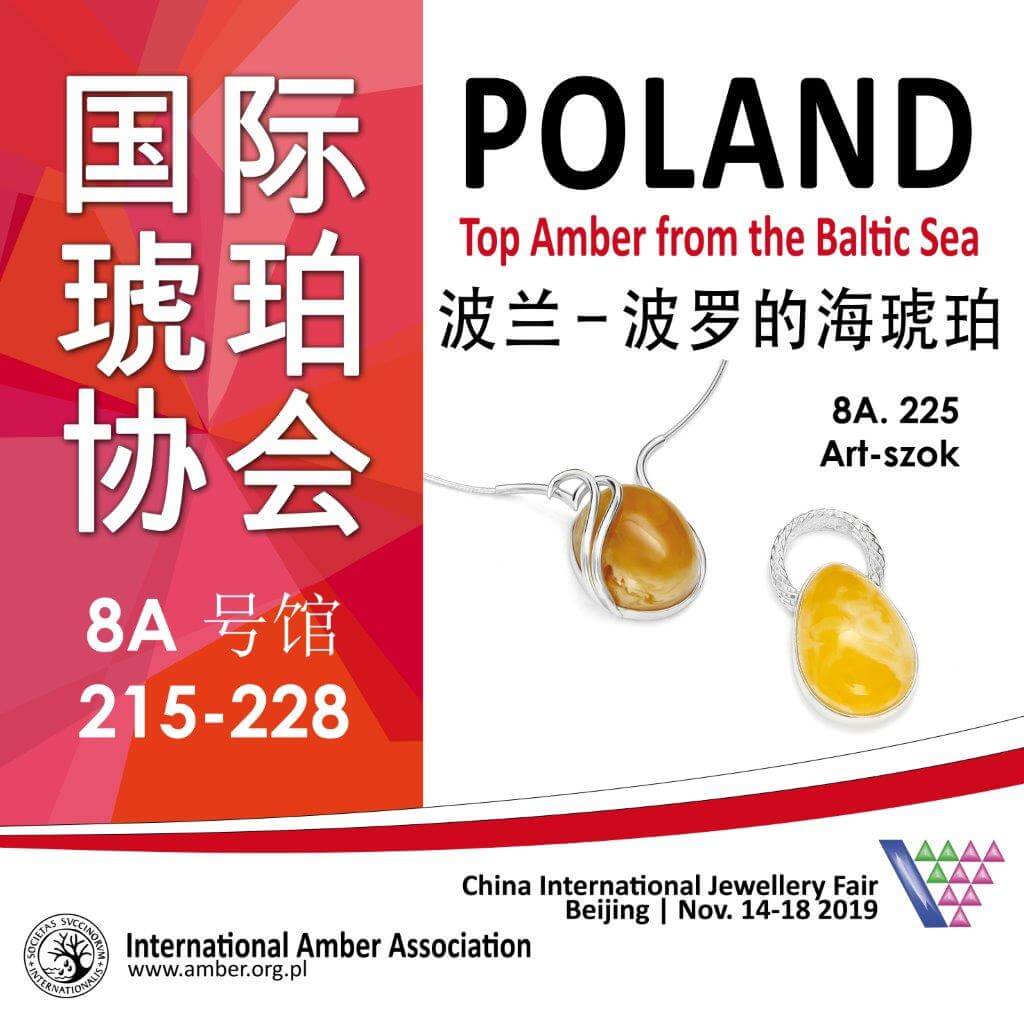 Our company will be presenting new, unique designs, very good quality in competitive prices. The ArtSzok Tomasz Pisanko Gallery is a baltic amber jewellery manufacturer. Our jewellery is made of genuine amber from the Baltic Sea, set in 925 silver. In our collection we have both classic and modern designs, as well as function amber ware (knives, spoons, sugar bowls).
Have a look at our jewellery catalogue please.