Amber Monstrance was made in 2014 for special order for parish St. Jadwiga Queen in Gdańsk, to celebrate 25th jubilee. Presented Monstrance weighs 6,27 kg and is high for 105 cm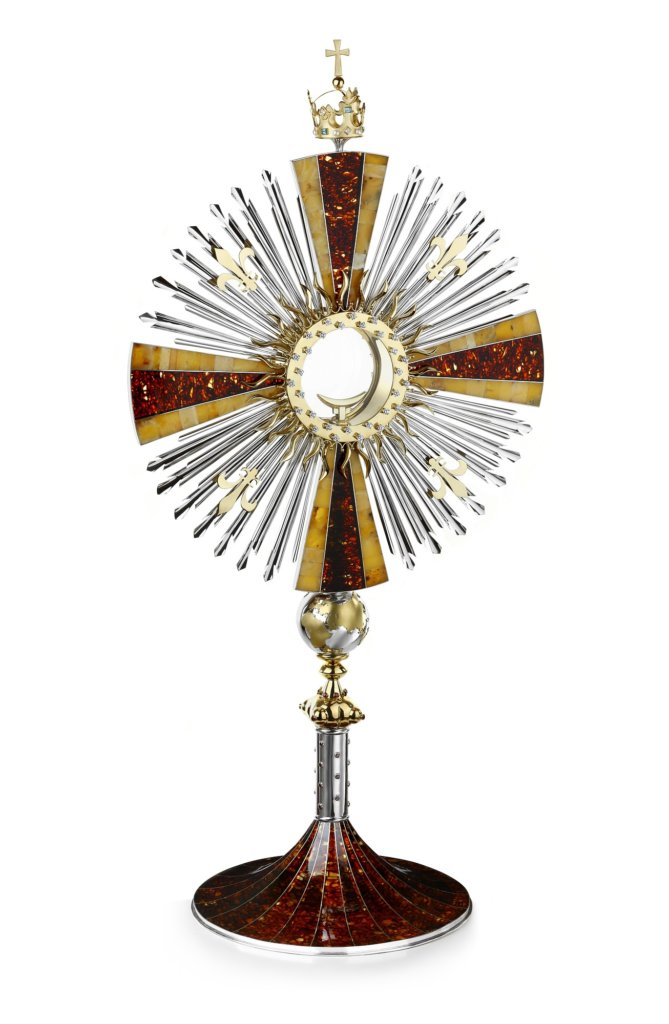 It was made of 5,1 kg of silver and 4,5 kg raw amber. Monstrance is also adorn in other stones, for example: cubic zirconia, grenade and pearls.
All silver elements were hardened. They were also gold plated and rhodium plated to secure against oxidation and darkening. Outline of the project made priest Paweł Lewańczyk, author of the project is the owner of the company Tomasz Pisanko.
On the memorial plaque is engraved inscription:
"

Monstrance was made in 25

th

 Year of Jubilee erection of


Roman Catholic parish St. Jadwiga Queen, Gdańsk Orunia Górna


Pope – Saint Francis


Metropolis of Gdansk – A

rchbishop Sławoj Leszek Głódź


Parish Priest – Priest C

anon Remigiusz Langowski


Designer – Tomasz Pisanko


The contractor of the work – company ArtSzok Tomasz Pisanko
and 

employees Andrzej Kiedysz and Bartosz Pospiech.


Gratitude and honor to Donors, Benefactors and Contractors of the work."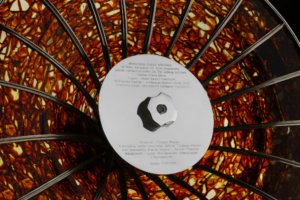 More information on websites:
https://www.polskijubiler.pl/artykul/5409/bursztynowa-monstrancja.html
http://wybrzeze24.pl/aktualnosci/bursztynowa-monstrancja-atrakcja-gdanskich-targow
http://www.amberif.amberexpo.pl/title,Jezyk,pid,2218,lang,1.html
http://www.amber.com.pl/wiadomosci/wywiady/item/2154-bursztynowa-monstrancja-rozmowa-z-tomaszem-pisanko